VooDoo: A Sleepy Carter Mystery (Book 6) - Scheduled Release: August 15, 2022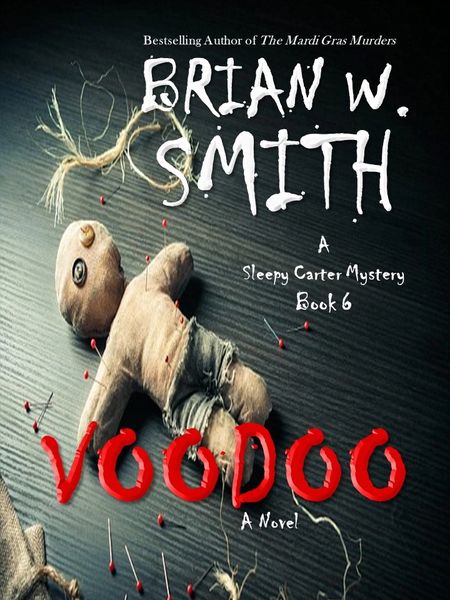 VooDoo: A Sleepy Carter Mystery (Book 6) - Scheduled Release: August 15, 2022
Is voodoo real? Detective Lizzy Silverman is about to find herself face-to-face with that question.
When Corey Simon, a delivery truck driver, is found dead with his throat slit near the tomb of Marie Laveau, the Voodoo Queen of New Orleans, police are shocked by the gruesome crime scene. Guinevere Laveau, a woman who claims to be the descendant of Marie Laveau, confesses to placing a voodoo spell on the victim; a spell that assured his death. With no other suspects, Detective Lizzy Silverman feels compelled to arrest Laveau, but that would also mean Lizzy would have to believe that voodoo is real...which she doesn't. However, to dismiss Guinevere's confession could mean letting the killer go free.
Feeling completely befuddled, Lizzy turns to her mentor and secret weapon, Donald "Sleepy" Carter for assistance. Of course, Sleepy helps his mentee, but not before he takes her on a journey into the mystical  world of voodoo, and forces Lizzy to consider the possibility that maybe...just maybe...Guinevere Laveau is telling the truth.
Best-selling Author, Brian W. Smith, returns with another "Sleepy Carter" mystery that will baffle you. And at the same time, give you a history lesson on one of the Big Easy's most taboo topics...voodoo.
**Twenty percent of the profits from each book sold will be donated to the Ida Mae Smith Foundation to help the victims of domestic violence and breast cancer.**