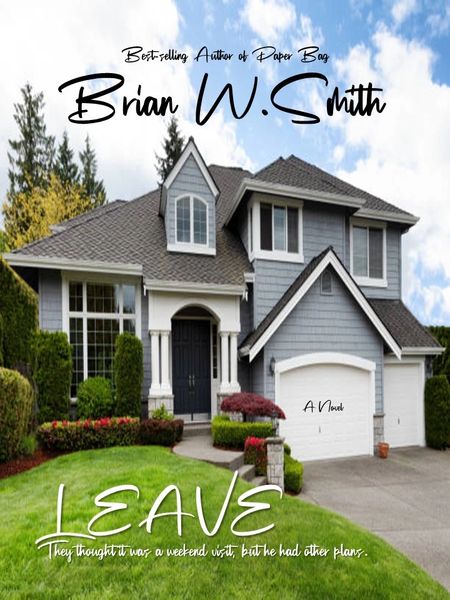 LEAVE
Percy and Giselle Love are three years into their marriage and have just purchased their first home. The next thing on their marital "To Do" list is to start a family. But plans to start a family are put on hold when Percy loses his job.
One month into his job search, Percy joins social media after learning that it might offer networking opportunities that could lead to a new job. While on Facebook, he joins a group for Army Veterans. Within days of joining the group, Percy gets a DM from Bernard "Bo" Howard, an old army buddy whom he thought died in battle. Excited about finding the person whom he once considered his closest friend, Percy invites Bo to his new home for the weekend. But the laughter and reminiscing ends when Bo's weekend visit goes longer than Percy planned and Giselle is comfortable with. Before Percy and Giselle knows it, Bo has befriended the neighbors, moved his girlfriend into the house, and boldly informs Percy and Giselle that their new home, is now his. 
Best-selling Author, Brian W. Smith, has returned with another thought-provoking novel that will have readers screaming at the pages by the climatic end. If you think this is just another novel about a "squatter" then you clearly have never read a Brian W. Smith novel. If you enjoyed the plot twists in Brian's previous best-selling novels, then you're going to love the twists and turns in LEAVE.
**Twenty percent of the profits from each book sold will be donated to the Ida Mae Smith Foundation to help the victims of domestic violence and breast cancer.**