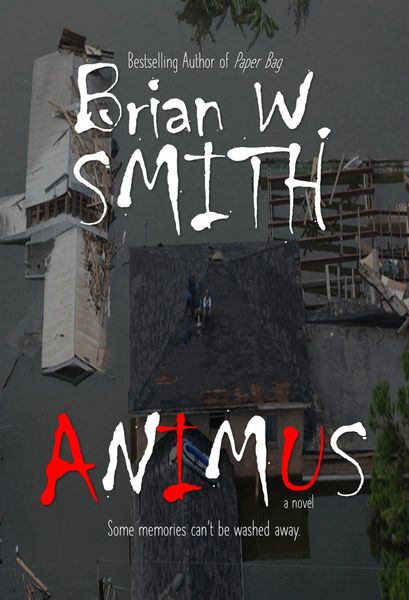 ANIMUS
Robert Sumina survived his dysfunctional upbringing and escaped the tough streets of New Orleans to create a wonderful life for himself in Dallas, Texas. He married his college sweetheart, Melody, and they have twin 9 year old girls. They are living a charmed life until Hurricane Katrina destroys New Orleans and sends residents of the Big Easy fleeing for shelter.
Robert and Melody opened the doors of their 3,700 square foot home to Melody's family members who evacuated New Orleans. Robert's family members fled to Atlanta...or so he thought. Enis Sumina, Robert's father and the person he hates most, shows up at his door. Why is Enis' arrival problematic? Because Robert told his wife and kids that his father was dead. Why did he lie? Because Enis is evil. He's a master manipulator who destroys everything he touches. The problem is...only Robert can see it.
Bestselling Author, Brian W. Smith, has crafted a suspense novel with the tension of an Alfred Hitchcock thriller. This story of dysfunction and blackmail is punctuated with the author's trademark plot twist that is sure to make this one an instant classic.