5 WAYS TO WRITE BETTER NOVELS - ZOOM CLASS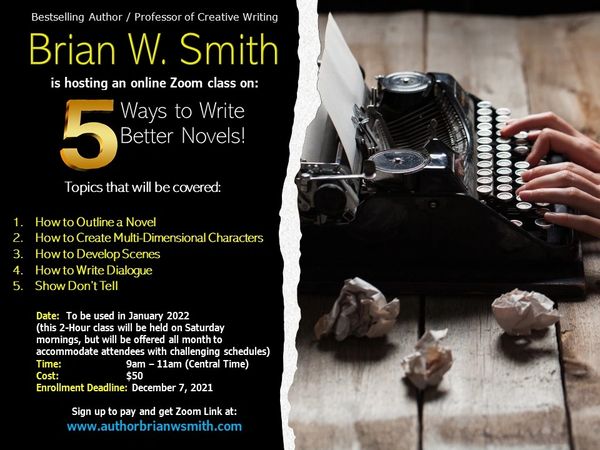 5 WAYS TO WRITE BETTER NOVELS - ZOOM CLASS
This is the perfect Christmas Gift for aspiring authors and established authors who are seeking to improve their writing. For l/4 of what it will cost to take a Creative Writing class at a college, Bestselling Author & College Professor of Creative Writing, Brian W. Smith, will give you the ingredients that have helped him sell thousands of novels as an independent author and land a major book deal with Simon and Schuster. 
To accommodate people with challenging schedules, it will be offered on every Saturday in January 2022 (except January 15th) at 9am - 11am (central standard time) // 10am - Noon (eastern standard time) // 7am - 9am (pacific time).
Once you sign up for the class the Zoom link will be emailed to you.